About The Colchester Group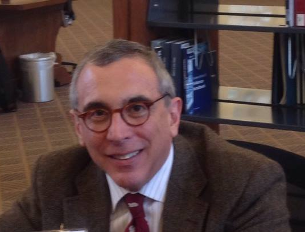 James L.J. Nuzzo is the founder and managing partner of The Colchester Group, a reputable strategic consulting firm. He started the firm in 1990 when the US Environmental Protection Agency contracted him to develop debt-for-nature swaps proposals.

Expertise
Dr. Nuzzo is the Founder and Managing Partner of The Colchester Group. He is an expert in macroeconomics and trade and regulatory policies. He also serves as:

• Senior Governmental Official
• Private Consultant
• Media Figure
• University Lecturer
• Angel Investor

About TCG's Managing Director

James L.J. Nuzzo is the Founder and Managing Partner of The Colchester Group. He is an expert in macroeconomic, trade and regulatory policy spending the last twenty-five years a senior governmental official, private consultant, media figure, university lecturer and angel investor. Like Lord David Owens, the former British Foreign Secretary, Nuzzo was originally trained as a neurologist. Following his chief residency at Harvard Medical School he was awarded the White House Fellowship where he became G.H.W. Bush's Deputy Director of Policy. During his time at the White House, Nuzzo was responsible for the Vice President's economic, trade, budgetary and domestic policy briefs. Because of his long-standing interest in the environment he was later asked to establish the U.S. Environmental Protection Agency's international finance expertise. Upon returning to Massachusetts, he founded The Colchester Group. He is an honors graduate of the Harvard Law School and has been a teacher, tutor and advisor at Harvard University for nearly thirty years. He has been a resident and visiting scholar at a number of scholarly and public policy institutions. He is presently researching a book analyzing the importance of intentionally teaching living in community in residential colleges.

Nuzzo is very involved with philanthropic work concentrating his efforts in education and the arts. He is a member of the Board of the Boston Ballet, Harvard Pieran Foundation, Celebrity Series of Boston, Boston Youth Symphony Orchestra, Harvard University Arts Resources Council and the American Friends of Eton College.